"

You don't have to tell me the troubles you've seen / They're written in the corners of your eyes. You don't have to show me the faces you've been / Your love is all I need to recognize" - Bennett Neuhauser
Bennett Neuhauser at Sun Studio & Beyond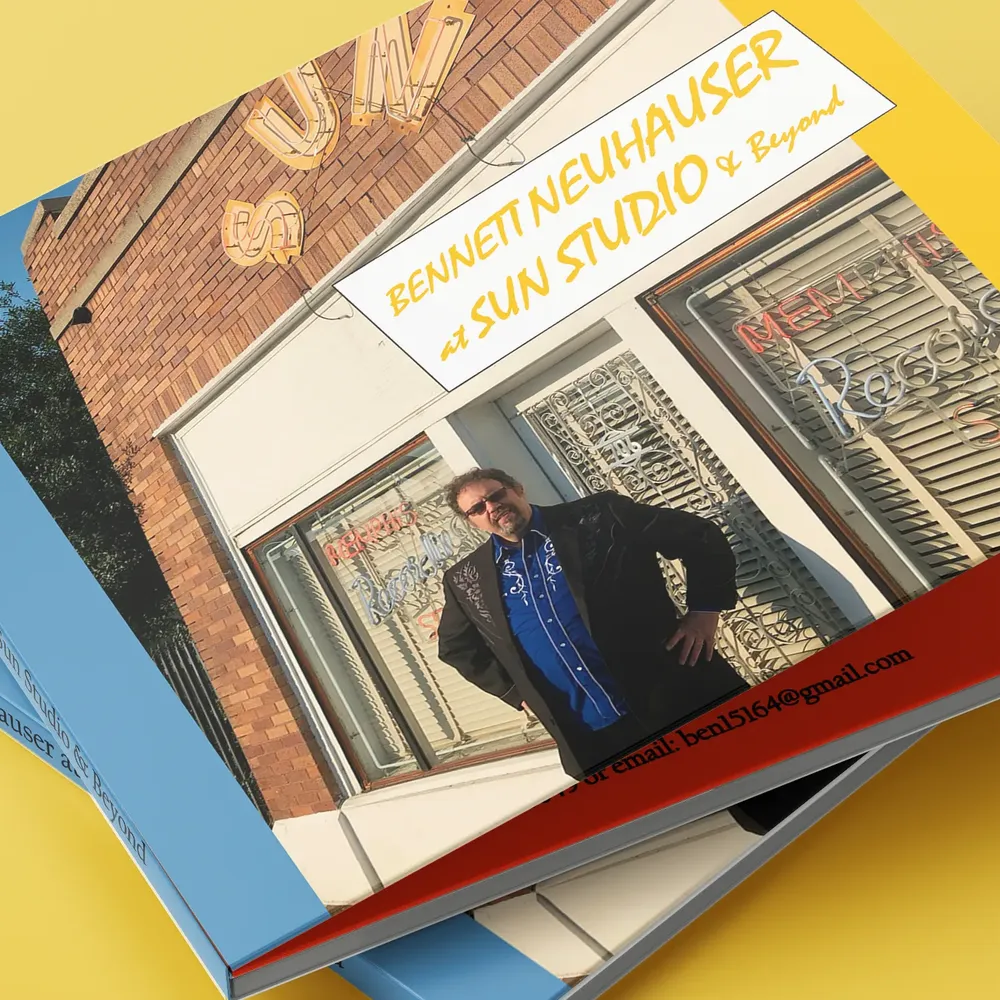 Introducing the Amazing New Album
BENNETT NEUHAUSER AT SUN STUDIO & BEYOND
from Singer-Songwriter Bennett Neuhauser

Sun Studio, 706 Union Avenue, Memphis, Tennessee. Just to say the
name calls to mind the very essence of American roots music.

When I finally got my chance to record at "the Birthplace of Rock'n'Roll," after almost 10 years of trying, it was a life-changing experience. On the first of two nights at Sun Studio, three top Memphis-area musicians and I were able to capture solid takes of four of my original songs, all in one five-hour session. Not bad for four people who had never met or played together before that night!

They're the first four tracks on this album and when you listen to them, you'll hear that "live" all-in-the-same-room sound that legends like Elvis, Johnny Cash, Carl Perkins, B.B. King and Howlin' Wolf laid down for Sam Phillips way back in the day.

These are mostly first takes, with minimal, if any, overdubs. A handful of solo acoustic takes from my second night in the studio are also included, as well as the "Beyond" tracks — originals I recorded elsewhere but which fit well with the overall Country theme of the album.

This is my loving tribute to the 1950's – 70s Country music and Rockabilly that formed part of the soundtrack to my growing up in small town America —the kind of Country far removed from the genre's current offerings. Here are the story songs, with tales of heartbreak and loss, temptation and salvation, including a tribute to our troops, as well as novelty tunes devoted to a silly space odyssey, the desire to be like Elvis (in an Elvis movie), and the toughest little old tractor you ever heard tell of.

I hope you'll enjoy hearing them as much as I enjoyed recording them.

My heartfelt gratitude to Graham, Mick, Andrew, Daniel and Matt.
Recording at Sun Studio was the thrill of a lifetime!
And special thanks to Vera for all of your love and support.
— Bennett Neuhauser

For Press Inquiries and Interviews as well as bookings, call Cool Dove Records at 630 276 6049.